Ready for a tree-change? Join our team of dedicated Christian teachers and education specialists and get ready to put your faith in action every day.
Could God be calling you to serve at Orange Christian School?
Our school is in an exciting growth phase as the City of Orange expands and as families respond to the quality of education offered at Orange Christian School. We are always on the lookout for the right people to join us and bring their unique skills, experience and interests to our team of educators and support staff.
Orange Christian School is a vibrant Prep-Year 12 school in the boutique town of Orange, serving the beautiful Central West of NSW. For more than 40 years we've provided a quality Christian education to hundreds of local families  as part of the Christian Education National network of schools. Our staff thrive in a healthy, dynamic and supportive work environment where they can put their faith in Jesus into action every day.
Taking the leap of faith to move to Orange and work at OCS turned out to be an excellent decision. It's been a joy to work alongside the dedicated team of staff who give their best to see each student excel. The students are kind, fun and willing to have a go. It's honestly a privilege to invest in our next generation of future leaders.
Mel Collins, Head of Secondary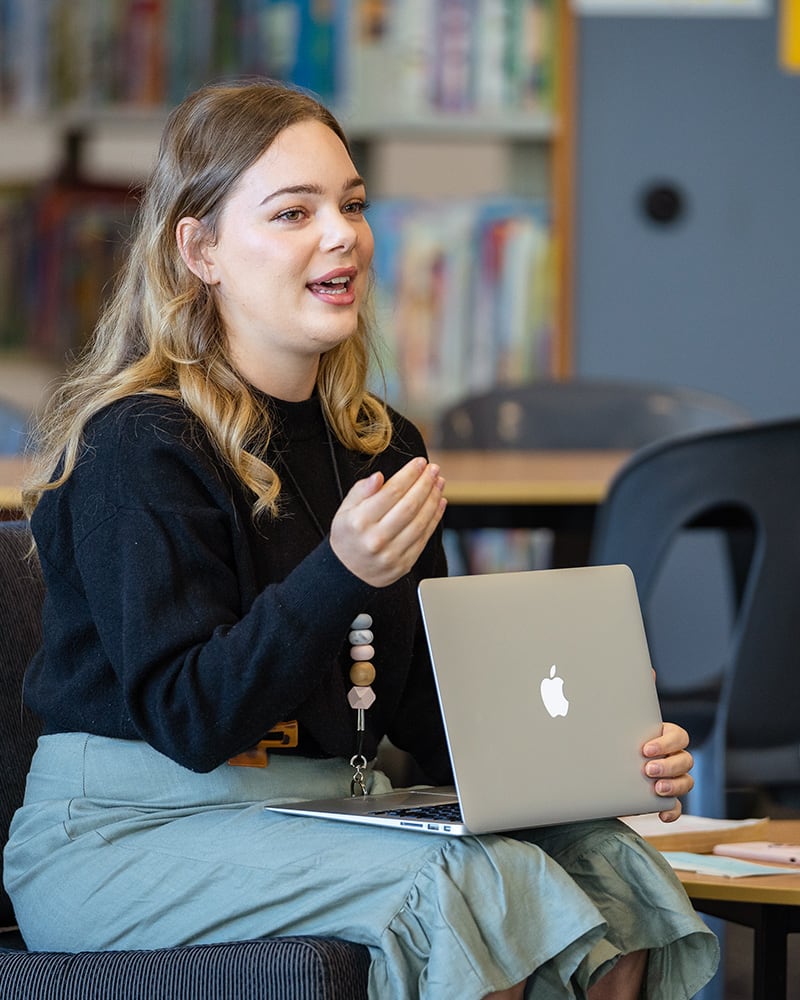 Live out your faith at work
If you've ever sensed a call to serve in a regional Christian school, we encourage you to investigate our school and apply for a position. At Orange Christian School, we've established a supportive staff team who pray together and support one another.
Staff work closely with parents in a community where staff offer support and advice to families, and where parents readily participate in school excursions, camps and activities.
Be part of a tight-knit working environment that has a supportive team of professionals and a high staff retention rate. Working at Orange Christian School is your next opportunity to authentically bring your Christian faith into teaching.
We are always accepting applications for casual teaching and support positions. Please click on the link to  download and fill out our Staff Application Form.
Working With Children Checks are a requirement for employment in any position at our school. Apply here
What's it like living in Orange?
Orange is a great place to live and work. Tree-lined streets border generous blocks with loads of space for a family home, and even an extension if you're keen. Walk the kids to a local school or let them ride a bike. There's space to run, play and breathe out here. And compared to metropolitan property prices, housing is much more affordable.
Based in the heart of the Central Western region, Orange is famous for excellent food and wine with our local vineyards regularly winning awards nationally and internationally. Alongside good wine comes spectacular food, and Orange has a flourishing gourmet restaurant and cafe culture that's sure to delight your tastebuds, if not your waistline.
With a population of 40,000, this thriving country town is 250km west of Sydney and within easy driving distance of Bathurst (approx. 45 mins) and Dubbo (1hr 45min). If you're ready to live in a safe, rural environment with the amenities of a regional centre, Orange is a terrific place to live and raise a family. And did we mention the lack of traffic?
Orange is well serviced with public, independent and Catholic primary and high schools, private and public hospitals with a 24/7 emergency room, parks, pools and sporting facilities, local supermarkets, national chain department stores and plenty of cultural and artistic options. Orange also has a number of vibrant local churches, from both traditional and contemporary backgrounds.